Washington County Halloween Attractions & Events
Washington county has some of the best Haunted Attractions in Minnesota. Whether you're looking for a good fright, want to go pumpkin picking, or simply looking to create amazing fall memories, then you'll want to head out to Washington county this Halloween season. With terrifying chills and exhilarating thrills, Washington county has something to offer for everyone - from families in search of kid-friendly fall fun, to friends looking to spend an evening at some of the spookiest haunts in Minnesota. Halloween is almost upon us! Make sure to check out what Washington county has to offer this autumn - you won't be disappointed!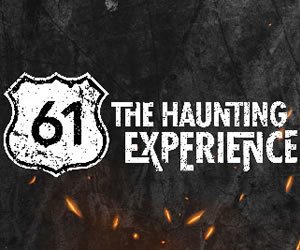 Located in Cottage Grove
Open today!
The Haunted House Decades piled upon decades of insanity have made the homestead of our resident family nearly impassible. Try if you dare to navigate the winding corridors, claustrophobic tunnel systems, and dwelling spaces of some of the most depraved beings you'll ever care to witness. You'll be Read More
Located in Hugo
Open today!
Prepare to be terrified and scared to death on this 30-45 minute walk through the Woods of Terror. Inspired by the haunts and horror movies of the 70s, 80s, 90s. Enter at your own risk! For ages 14 and up. Also available for additional cost: Refreshments, Zombie paint shoot (opens at 5:00 Read More
Views:
3,273
Photos:
-
Rating:
5 / 5
Reviews:

Prepare to be terrified and scared to death on this 30-45 minute walk through the Woods of Terror. Inspired by the haunts and horror movies of the 70s, 80s, 90s. Enter at your own risk! For ages 14 and up. Also available for additional cost: Refreshments, Zombie paint shoot (opens at 5:00 PM) Save $5 if you buy your tickets online at https://hellwoods.com before 9/29.

Read More

Categories: Zombie Hunts & Shootouts | Spook Walks / Haunted Trails | Hay Rides (Kid Friendly) | Mazes / Corn Mazes (Kid Friendly) | Other Events

An interactve terror camp filled with several haunted areas to escape A limited amount of campers per night. Must bring a License or ID at check in or cannot be admitted. Not for all ages. Recommended age 18+ (16+ with parents signature), If you are under 18 years you old must be accompanied by an adult (over 21) Check in is 8:00pm - 9:15pm Once you check in you will not be able...

Read More

Categories: Haunted Houses | Spook Walks / Haunted Trails | Halloween Parties & Nightlife | Scream Parks | Other Events

The Haunted House Decades piled upon decades of insanity have made the homestead of our resident family nearly impassible. Try if you dare to navigate the winding corridors, claustrophobic tunnel systems, and dwelling spaces of some of the most depraved beings you'll ever care to witness. You'll be assaulted with sights, sounds, and smells of the most diabolical nature. You'll wander...

Read More

Categories: Haunted Houses | Haunted Hay Rides | Zombie Hunts & Shootouts | Haunted Mazes / Haunted Corn Mazes | Halloween Festivals & Parades | Escape Games | Scream Parks | Hay Rides (Kid Friendly) | Not-So-Scary Haunted Houses (Kid Friendly) | Mazes / Corn Mazes (Kid Friendly)
Haunted Attraction

Zombie Attraction

Farm Attraction

Hayride

Pumpkin Patch

Corn Maze

Escape Game

Ghost Tour

Halloween Party

Other Attraction