6 Fun Halloween Traditions That We Wish Would Make a Comeback
Home » Blog » Minnesota's Local Halloween Fun Guide, Halloween's Hottest Trends, Little Ghost & Ghouls Corner , Scary-Good DIY Ideas, Minnesota Haunt News, Halloween Headlines
October 20, 2017 By Cait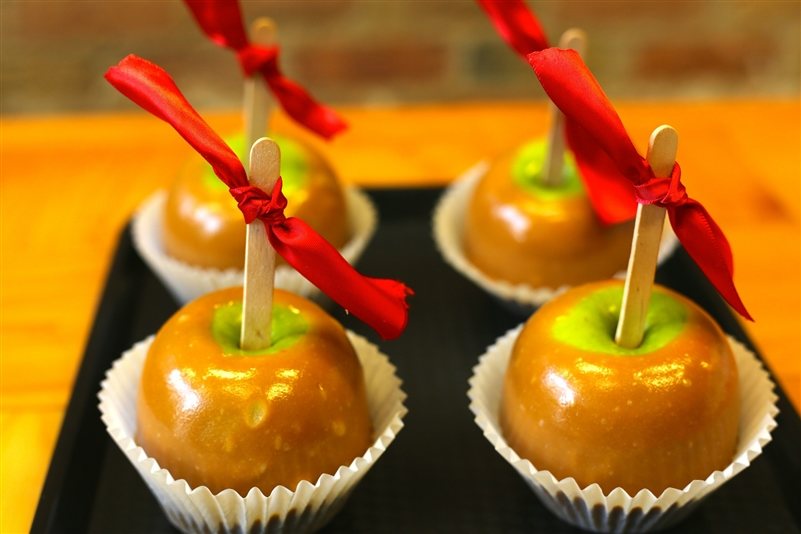 We Wish Homemade Treats Would Make a Halloween Comeback!
Photo by:
Photo via PixaBay.
Time sure flies when you're having fun, right? That definitely seems to be the case with the Halloween Season, heck, if it were up to us, we'd celebrate Halloween all year round! Over the years, there have been countless Halloween trends and fads, some of which have stayed en vogue longer than others, and some of which have faded into the background as times have changed. There's a variety of Halloween Traditions that we've seen fade over the years, and these are some of the ones we wish would make a comeback this Halloween Season.
DIY Halloween Costumes - While store-bought costumes are nice, and can be a lot simpler than making your own DIY Creation, but there's just something special & fun about making your own costume from scratch that even as adults, brings back nostalgia of Halloweens Past.


Enjoying Homemade Goodies From Our Neighbors - With countless urban legends about poisoned candy apples, and other dangerous tricks nestled into Halloween Treats, the era of homemade, delicious Halloween Treats seems to be an era of generations past. Wouldn't it be fun to share those delicious cookies, candy apples, popcorn balls, and other Handmade Halloween Treats again? We sure miss it.


Hand-Carving Your Own Pumpkin - While the art of pumpkin carving isn't completely lost yet, it's definitely being edged out by alternatives, such as painting pumpkins (seen as a safer alternative for the little ghost and ghouls), and even premade faux pumpkins with jack-o-lantern faces permanently carved in, eliminating the need for the messy fun of carving your own pumpkin. As jack-o-lantern lovers, we hope that people still keep on creating these DIY icons for many moons to come.


Getting To Trick or Treat Without Parents as a Rite of Passage - I'm sure many folks who grew up before the 2000s remember the rite of passage that was being allowed to go trick or treating with your friends WITHOUT your parents. For the most part, we weren't up to anything nefarious, we were excited kids looking for some candy. Nowadays, it's hard to remember the last time I've seen a group of trick or treaters without parents lingering nearby (and I asked many friends, coworkers, and colleagues too - same response!). While it's important to stay safe during Halloween, it sure was fun to go trick or treating without mom & dad for the first time as a kid.


Eating Candy With Reckless Abandon, and Worrying About the Calories & Health Repercussions the Rest of The Year - While most parents wouldn't dream of letting their kids eat themselves sick, I have many fond memories of not only enjoying delicious Halloween candy, but enjoying it in large quantities on Halloween night, too. While my parents would usually limit my candy intake to a reasonable amount, Halloween was different - we worked for that candy, and we weren't going to let anyone stop us from eating it! Nowadays, there's a lot of focus on healthy snacks, which can be a good thing, but it's fun to let loose and enjoy a reese's cup or ten but once a year.
DIY Halloween Decor - Nothing was cooler than seeing houses with homemade grave stones with spooky sayings, cute scarecrows, and other scary-good homemade decorations on Halloween. Much of that has seemed to been put to the wayside in favor of inflatable decorations which require no set up, and virtually no cleanup. We'd love to see a comeback of fun, home-made decor that's full of heart!
What are your favorite Halloween Traditions? Are They Still Celebrated in Your Neighborhood? Let Us Know in the Comments Below!