VIDEO: Where's the Halloween Capital of the World?
Home » Blog » Halloween Headlines
October 26, 2019 By Wendy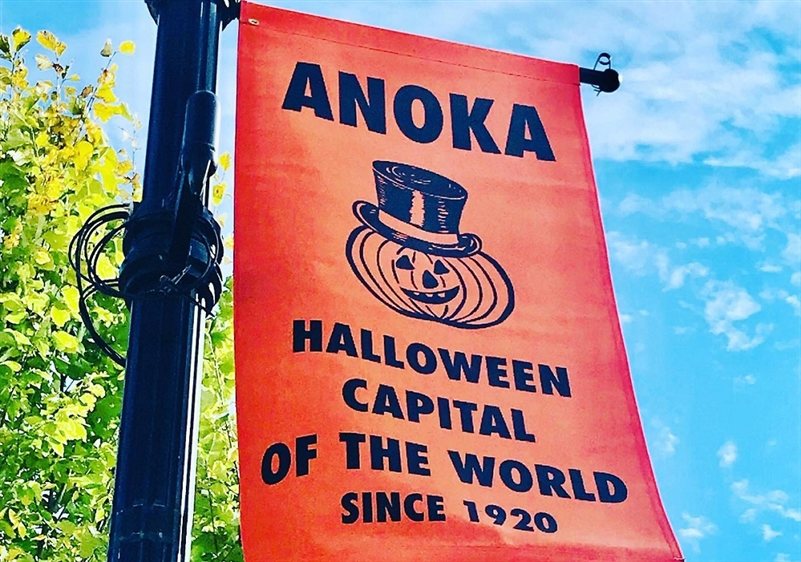 Photo by:
Anoka Halloween, Inc. via Facebook
The Halloween Capital of the World sits right here in the U.S.A.
Anoka in Minnesota was the first city in the U.S. to put on a Halloween celebration that goes back to 1920. The small town established a Halloween committee with everyone's involvement, including businessmen, teachers, parents, students, bands, drum corps, the Anoka police, and the fire departments, the Kiwanis Club, the Commercial Club, and the Anoka National Guard.
Together, they threw a costume parade and block party that included food and fun for everyone to enjoy. The Halloween celebration has continued since then.
But how is it that Anoka got named the "Halloween Capital of the World"?
Well, the crowds of people grew larger and larger for the Halloween festivities each year - there would be spectators lining up along Main Street to watch the festivities take place, as much as 20,000 people according to estimates. It was time Anoka was recognized for it.
In 1937, 12-year-old Harold Blair marched in Washington, D.C. carrying with him the proclamation naming Anoka as the "Halloween Capital of the World."
From there, Anoka was declared the "Halloween Capital of the World" and the festivities continue to this day in the small town located northwest of Minneapolis.
Check out the videos below from Anoka Halloween, Inc. for more insight to how Halloween in celebrated there!
Let us know in the comments below if you've celebrated Halloween in Anoka!