Monster Bash Haunted House Brings Thrills and Chills to Harmony Locals
Home » Blog » Minnesota Haunts: An In Depth Look
October 27, 2019 By Haunt News & Press Releases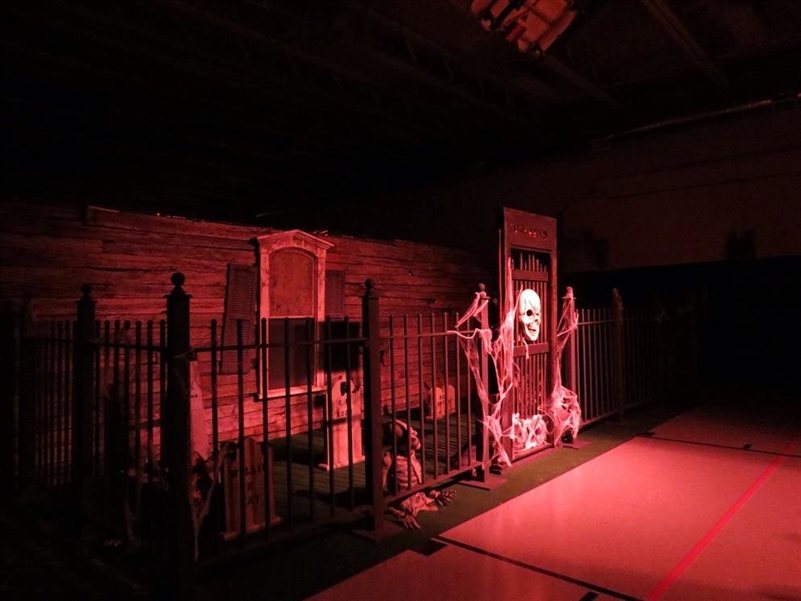 MinnesotaHauntedHouses.com recently sat down with Jt Shupe of Monster Bash Haunted House, to discuss what's new at the haunted attraction for the 2019 Halloween Season!
What's new at Monster Bash Haunted House for 2019? Do you have any new rides, attractions, or special features that Haunt Seekers should know about?
As our frequent guests already know, each year we redesign the haunted house and have a new theme... so at its essence the whole haunt is new. However, we do have 3 new features which we've never had before that we hope our guests "enjoy"... We don't want to give these features away but we are confident our guests will enjoy them.
What are you most excited about for the 2019 Halloween Season?
2018 was a record smashing year for us which allowed us to do even more for the arts. We're hoping to match or surpass last year's totals and have the opportunity to do even more after the haunting season ends!
What differentiates Monster Bash Haunted House from other local haunts in Minnesota?
A couple of things differentiate us.
1) All our actors are local students or their families.
2) A vast majority of our income goes to supporting the arts (music, theater and fine art) at the local school district.
3) Our haunt is different year to year and each version tells a story. It's not just a series of scares.
How long has Monster Bash Haunted House been in business? Can you tell us a bit more about Monster Bash Haunted House's history?
This will be our 8th season, and our 3rd in our new (hopefully permanent) location.
The haunt was founded to help struggling families afford band and choir trips. It eventually grew into a 501(c)3 charity whose goal is to support the arts in general in the local school district.
How long is a typical haunt experience at Monster Bash Haunted House from start to finish?
Your wait will vary depending on guest flow. The longest wait we've ever experienced was about 90 minutes. Since we've opened we try to provide entertainment outside the haunt and we continue to do this. For the haunt itself, it's difficult to answer. It really depends upon the group. We have had people traverse our haunt in under 5 minutes while others can take 15-20 minutes.
On a scale from 1 to 10, how scary would you say Monster Bash Haunted House is? Why?
We are a strict no-touch haunt. Our actors will not purposefully touch you and we expect you to not touch them. As a result, we can be less terrorizing than other haunts. With that in mind, I have seen people curled up in a ball in the corner of our rooms crying and have witnessed others who have wet themselves from a scare... So I'd say on the whole we are fairly scary. However, we offer a no/low scare option for the more timid.
Does Monster Bash Haunted House's property have any real haunted history? Do you have a spooky encounter you'd like to share?
There's nothing documented, but some of our workers will swear to you that the building is haunted. We have one individual who has heard people talking and walking in the building when he's been the only one there. I myself have heard voices a number of times when I was alone in the building.
How has new technology (i.e. animatronics, special props, etc) helped you to enhance Monster Bash Haunted House?
As a charity, we have a difficult time bringing in more expensive props. However, we do take a portion of the proceeds and invest it back into the haunt by purchasing new or improved props. This year we added 2 new features which we think will enhance our guests' experience.
Can Monster Bash Haunted House accommodate large groups? How many people can experience Monster Bash Haunted House together as a group?
We try to limit group sizes to about 4 people. We feel that with the nature of our haunt, which tells a story, that is the best size for experiencing the story as well as the scare.
Does Monster Bash Haunted House offer any special deals, discounts, or coupons?
As a charity, we have not given discounts in the past. We do have giveaways through regional radio and other media outlets for tickets and we offer a discount if you purchase one of our tee shirts as well as a ticket.