SpongeBob Squarepants Stop Motion Halloween Special for 2017 a Hit with Viewers
Home » Blog » Little Ghost & Ghouls Corner , Halloween Headlines
November 7, 2017 By Cait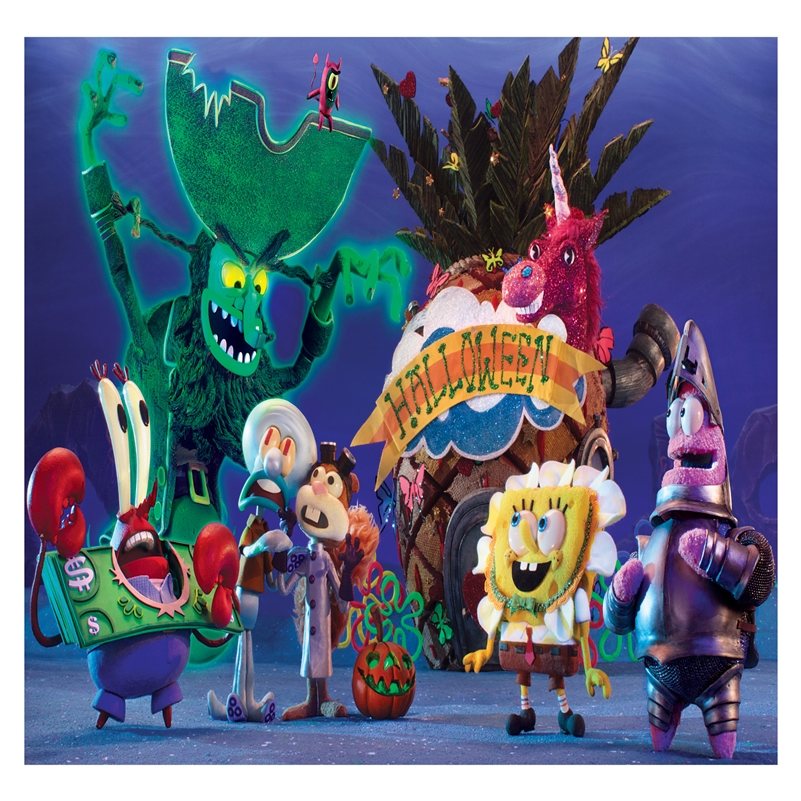 Nickelodeon Released a Stop-Motion SpongeBob Special for Halloween 2017.
Photo by:
Nickelodeon Press
Sad that Halloween has come and gone? If you're a Halloween lover, and you're not quite ready for the holiday to be over yet, why not head over to the On Demand Section of your TV, and check one one of this year's most fun Halloween animated specials - SpongeBob SquarePants: The Legend of Boo-Kini Bottom - a fun Halloween Special for the whole family that was completely done with stop motion animation!
Although the special originally aired last month on Friday, October 13th, it is currently available via numerous on demand services, and it's definitely a fun pick-me-up if you're having a case of the post-Halloween blues.
Without giving away too much, the story of SpongeBob SquarePants: The Legend of Boo-Kini Bottom focuses on recurring spooky-character The Flying Dutchman, a ghost who periodically makes appearances in Bikini Bottom, and this year, he's come to ensure that the whole town is scared on Halloween - a hard task, considering that Spongebob seems to find all things spooky absolutely hilarious.
The whole town is in the Halloween spirit, with both the Chum Bucket dressed up as a Horror House version of the Krusty Krab, and the Krusty Krab - you guessed it - dressed up as a Horror House version of the Chum Bucket. Spooky stuff.
What sets apart this special is the fact that it was done entirely with stop-motion animation - a fun, unique, and visually wowing technique that's unmistakably cool.
According to Screen Novelties, the stop-motion animation production company that worked with Nickelodeon to produce the special, there were a wide variety of unique materials used to bring the iconic town of Bikini Bottom to life in stop-motion format. In addition to puppets of your favorite Spongebob characters, the team created 27 unique sets and five stages, and materials used included 8 pounds of glitter, hundreds of popsicle sticks, black lights, and 15 boxes of breakfast cereal (to create texture).
If you haven't yet caught this Halloween special, it's definitely worth heading over to your DVR to check out. It'll definitely brighten your mood, and get you right back in the Halloween Spirit.
Have You Seen the Stop-Motion Spongebob Halloween Special?
Let Us Know Your Thoughts in the Comments Below!