Stephen King's Latest Thought Suggests Having Pennywise on Sesame Street
Home » Blog » Halloween Headlines
November 15, 2019 By Wendy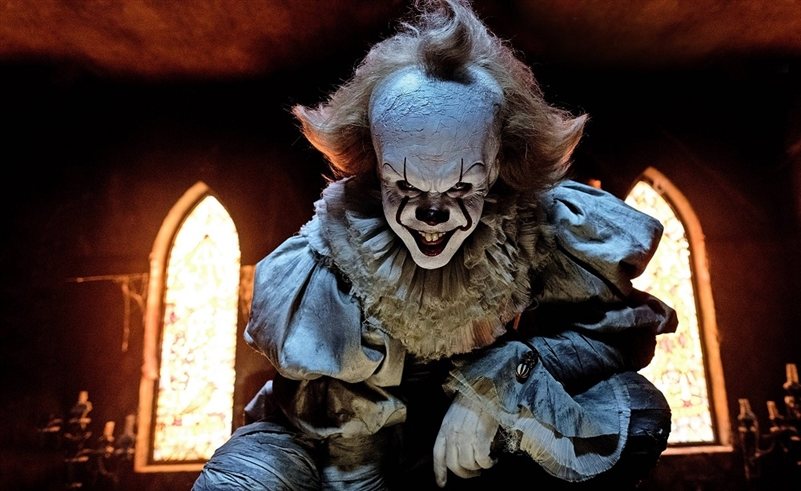 Photo by:
Pennywise via Facebook
Sesame Street has had many characters and celebrities on its show, but Pennywise? That's a new thought coming from Stephen King who put out a tweet on it over the weekend. King's tweet said, "Wouldn't that be cool? He could give out balloons!"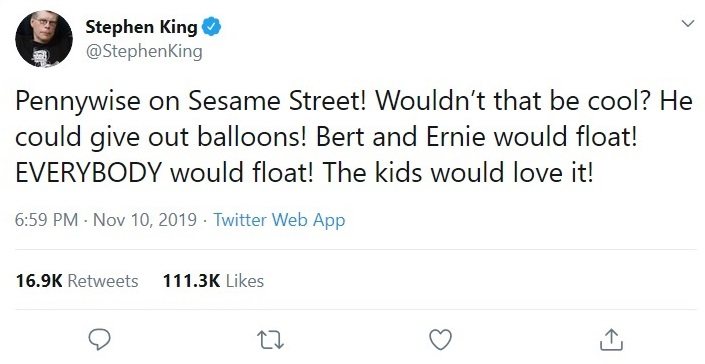 Stephen King via Twitter
Interestingly, the ironic pairing of Pennywise with the characters on Sesame Street has some of King's followers in support of the idea.
Sesame Street has taught its viewers numbers, letters, colors, and so much more about life over the years. Recently, it's also introduced characters that shed light on lives and families during times of struggle and challenge, like Karli who's in foster care and who's being cared for until her mom can take care of her again.
Perhaps Pennywise can shed some light on why a soul-eating clown likes to hand out balloons to kids and the dangers of strangers.
Do you think Pennywise should get together with the Sesame Street gang for a lesson to kids? Let us know in the comments below!