There's Still Time to Snag Halloween Clearance Deals as Retailers Roll Out Christmas Cheer
Home » Blog » Halloween's Hottest Trends, Little Ghost & Ghouls Corner , Scary-Good DIY Ideas, Minnesota Haunt News, Halloween Headlines
November 9, 2017 By Cait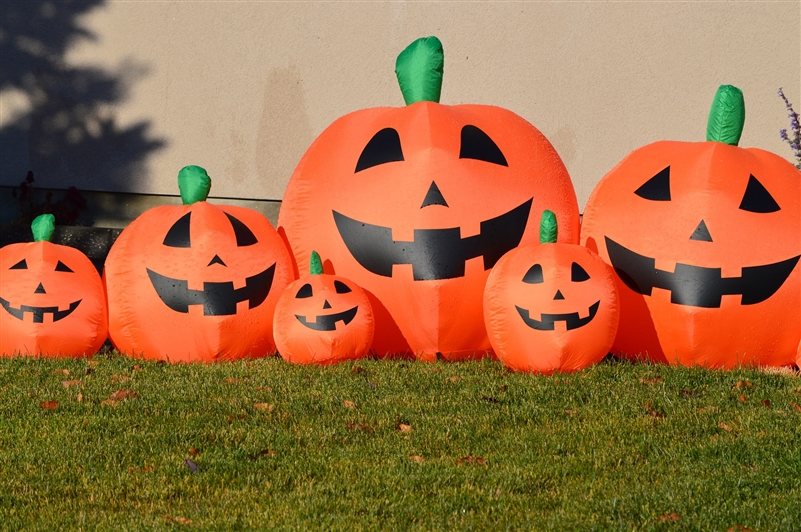 November is the perfect time to score Halloween decor at dirt cheap prices!
Photo by:
Erika Wittlieb, via PixaBay.
Halloween has come and gone, and while that can be a total bummer, it doesn't have to be! While your favorite holiday may have already passed, that doesn't mean the holiday fun has to end! For those of us who love sales, we know that we're just getting into one of the fun Halloween post-season traditions that can help make next year your best Halloween yet - bargain hunting!
To help you along on your Halloween Bargain Hunting Journey, we've put together a list of things we'd recommend keeping an eye out for in the Sale Section at your favorite retailers:
Halloween Party Supplies - There's always leftover Halloween Party Supplies on clearance - paper plates, cutlery, fancy napkins, and more. So whether you're planning next year's Halloween party, or you just thought it would be fun to enjoy your take out on some spooky Halloween plates, these seasonal paper products are always an absolute steal on clearance.


Costume "Basics" For Next Year & Beyond - While you probably don't know what your costume will be next year, it can't hurt to have a few Halloween essentials on hand for dressing up - who knows when a situation calling for a witch hat might arise! A lot of the "littler" costume elements are available on clearance in ample supply - witch hats, dragon/animal tails, cat ears, costume wigs, and other small "finishing touches", which can really help out if you're in a pinch, or heading to a last minute costume party next year.


Outdoor Halloween Decor - Ranging from wild inflatables, to spooky signs, and pumpkins that'll never go bad, there's a wide variety of Halloween yard decor that will definitely make your house the cool house on the block next Halloween, so why not score some sweet decor while it's on sale? Can't beat a good deal, after all!


Indoor Decorations & Crafting Supplies - If you love doing up your house like the Addams Family's abode, then you won't want to miss out on the indoor Halloween Decor, and Halloween Crafting items that are on clearance right now. Also, since many of them are general "Fall Decor" you can definitely hold much of it over into Thanksgiving, since it's more festive than spooky.


Your Favorite Candies for DIRT CHEAP! - Ok, so if you haven't gotten your fill of Halloween candy yet, or your kids or partner ate all of the good stuff, you've still got time to score some sweet treats! Halloween Candy is by far the cheapest of all the Halloween Clearance, with stores slashing prices up to 90% to get rid of it to make way for the Christmas Cheer, so if you're a chocoholic, now is your moment. Plus, most chocolate candies freeze really well, so you can toss a bag in the freezer to enjoy throughout the rest of the Winter too!
Have You Scored Any Good Halloween Clearance This Year?
Let Us Know About Your Holiday Hauls in the Comments Below!