Check Out What's in Store this Year at The Haunted Manor Home Haunt!
Home » Blog » Minnesota's Best Weekend Events, Minnesota Haunts: An In Depth Look, MinnesotaHauntedHouses.com News and Updates
October 6, 2020 By Haunt News & Press Releases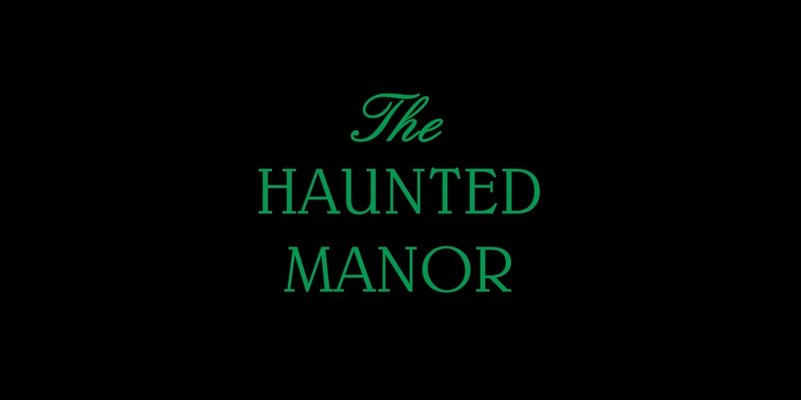 MinnesotaHauntedHouses.com recently sat down with Pete Mitchell of The Haunted Manor, to discuss what's new at the Home Haunt for the 2020 Halloween Season!
What's new at The Haunted Manor for 2020? Do you have any new rides, attractions, or special features that Haunt Seekers should know about?
The Haunted Manor adds something new to our haunt display every year! For 2020 we anticipate having a brand new guest monster. We will also be expanding our display. Finally, we are making accommodations for the coronavirus to remain an available safe source for Halloween entertainment in the community.
What are you most excited about for the 2020 Halloween Season?
We are most excited about the fact that this year offers a full moon on Halloween night and a Saturday holiday. Both of these are somewhat rare and they help make this year more exciting!
What differentiates The Haunted Manor from other local haunts in Minnesota?
The Haunted Manor is not aware of any home haunts in our immediate area who attempt to celebrate at the pace or the scale that we do. We are happy to see when anyone else expands their decorating. For the Haunted Manor we spend almost all year planning, preparing, or building something new. There are other haunt options around which are mostly maze style attractions. We fully support and encourage these haunt neighbors of ours in their endeavors. The Haunted Manor has plans to expand even beyond typical home haunt features. We will keep you posted as these plans come to life.
How long has The Haunted Manor been in business? Can you tell us a bit more about The Haunted Manor's history?
The Haunted Manor has its beginning in 2016 when the Lord of our Manor bought this estate. Over the years, it has expanded, joined social media, including Facebook and YouTube, we've networked with other haunters, and for 2020 we've made a big effort to advertise to the community. Our owner has loved Halloween all his life and has been involved in other haunt attractions throughout the twin cities for decades.
What's your favorite experience since opening The Haunted Manor?
One of the best experiences has been the volume of visitors over the years. Even during cold, slow evenings we've had at least 300 attendees. We love helping guests of all ages face their fears and have fun. It's incredibly encouraging to see a hesitant Trick-or-Treater walk away with a smile on their face or run away with a scream in their voice!
How long is a typical haunt experience at The Haunted Manor from start to finish?
Visitors are welcome to stay as long as they like. We are generally open from 5:00 p.m. to 11:00 p.m. . There is music and other sounds throughout the evening. It generally begins tame and it progresses into a more terrifying experience as the darkness sets in. Be prepared that some years we have several monsters on site and they tend to roam around the property or nearby. It could cause you to run away. A typical visit is rather brief but we do welcome anyone who enjoys the shenanigans and wishes to stay around for a chat and to warm themselves by the fire.
On a scale from 1 to 10, how scary would you say The Haunted Manor is? Why?
We make a point of offering and escape for younger or more sensitive visitors to simply receive candy at the end of our driveway and continue on. they may still see something from a distance so we like to rate our curb fear appeal as a 2 or 3. However, for those looking for a more traditional scare experience there is an option of approaching the primary monster we have on site for the season near our front door. The scale of fear is different for everyone but generally speaking we do get a jump scare to happen at least 75% of the time. We rate this at about five to seven for most everyone but we advise that it could feel like a 10 to a preschooler.
Does The Haunted Manor's property have any real haunted history? Do you have a spooky encounter you'd like to share?
We do admit that our estate has been known to have strange occurrences and several odd visitors aside from the ghouls that live here. This includes unexplained noises, items relocating, temperature differences, nightmares, and sensing spiritual presences. Nothing malevolent.
What inspired you to open up a haunted attraction? What's your favorite part of the business?
The experience of celebrating Halloween is one of the few times of year when a person can imagine themselves to be anything that they want. The creativity unleashed and the boundless possibilities for all ages makes this holiday by far the most exciting. I can think of nothing better than to share that with everyone who's willing to participate. My favorite part of haunting is continually learning how to do new things. At this time it seems that there is no limit of new things to try.
How has new technology (i.e. animatronics, special props, etc) helped you to enhance The Haunted Manor?
We admit that we are only in the beginning of utilizing technology, in particular advanced props and animatronics. Since the previous question touched on possibilities being endless, it makes the use of technology an exciting part of that. It will continually transform the look and feel of this haunted attraction with every addition.
Can The Haunted Manor accommodate large groups? How many people can experience The Haunted Manor together as a group?
At this time if a group were to arrive it would be most helpful to keep it at about 10 or less.

Now with regards to this year 2020 experiencing Coronavirus we would rather that the groups be limited to immediate families together or people keeping in their own quarantine bubble and also maintaining a 6-foot distance from other groups.
Does The Haunted Manor offer any special deals, discounts, or coupons?
At this time the Haunted Manner is completely free.
Anything else you'd like to let us know about The Haunted Manor?
Yes, while it has not been formally launched we do plan to enter into a donations program someday soon so if you feel inspired to drop off a donation we are willing to handle canned goods and other dry items for our local food shelf. We also want to encourage you to look us up on YouTube and consider subscribing to stay in touch. We do plan to share tips and tricks of building things for your own creations. As for the haunt itself, be sure to dress warmly, show respect for everyone, look forward to having fun, and most of all have a very happy Halloween!!