NEW UPDATE: Early Look at Weather for Halloween Says It's Going to Be "Very Cold" in Minnesota
Home » Blog » Halloween Headlines
October 22, 2019 By Wendy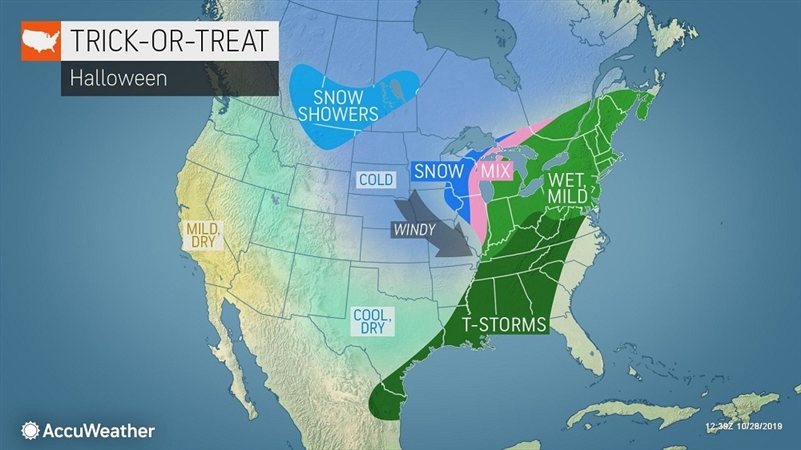 Photo by:
AccuWeather
UPDATE - 10/29/2019 - According to AccuWeather, snow is now in the forecast from Colorado to northern Michigan for Halloween. Get ready to have the kids help out with shoveling. It can help them work off their Halloween candy treats.
Original story below:
Can you believe it? Halloween is just a few days away! Wondering what kind of weather to expect? According to the National Weather Service, an early look at the forecast is showing that Minnesota's going to have a "very cold" Halloween.
The tweet put out by the National Weather Service in the Twin Cities shows it'll be "unusually cold."
Get ready to pack on those sweaters and jackets with the costume! At least it's expected to be dry.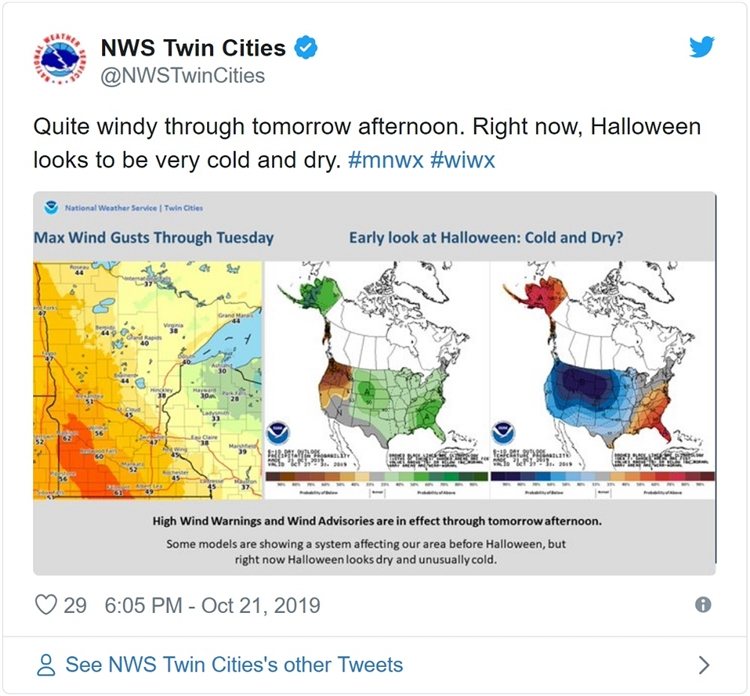 Let us know in the comments below which Haunts you're visiting this Halloween!
Need some ideas? Check out our website!